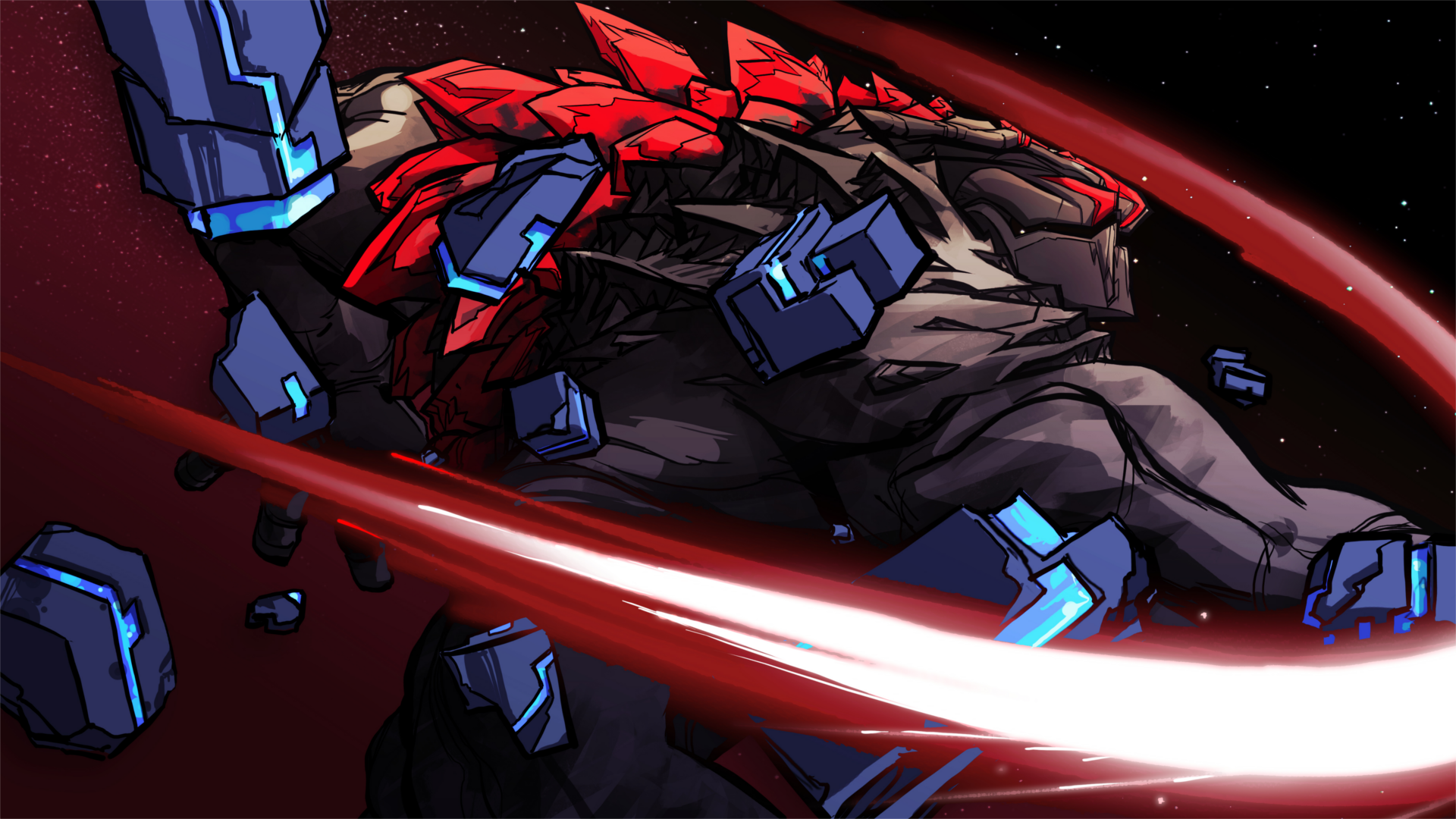 Unchained
WARNING : you need 2 computers and 2 controllers to be able to play this game.
Unchained is a prototype game developed for a student contest organized by Ubisoft Montréal. We were 4 programmers, 4 artists and 2 sound designer and we had 10 weeks to develop the prototype. So far we are very proud of the game and want to make it available for everyone to try online.
In 2017, the constraints for Ubisoft Game Lab competition were plenty. We had to build a game that was multiplayer (in our case, a LAN multiplayer). There had to be asymetric gameplay, Artificial intelligence, artistic direction, technical challenge, and, of course, fun. The theme was "playing with time".
In Unchained, you play as either the monster or the god. As the monster, you are playing a hack'n slash game in third person view and, as the god, you are playing a strategic top-down game. You both play against each other. The game is centered around Crystals. The monster wants to destroy as many of them as he can while the god wants to connect crystals. Additionally, the god can also kill the monster as an alternate win condition. Both players use an ultimate power to affect what the other player can do. In example, the god player can use his ultimate power to accelerate everything in the game like cool-downs, construction delays, AI movement, etc. The Monster, on the other hand, can slow down time and affect the god's camera movement speed, construction delays, AI movement. Only the monster isn't affected by time dilation.

Our sound designers made custom music for both players which will accentuate the asymmetric gameplay for both players. They really did a great work and we suggest you play with headphones or loud speakers. You can follow their work on their Facebook page : https://www.facebook.com/CassetteHeadAudio/.
We hope you enjoy the experience and we will update periodically the game when we have time for it.

Programmers from UQAC.
Artists from NAD
Sound design by CassetteHead
| | |
| --- | --- |
| Status | Prototype |
| Release date | Mar 24, 2017 |
| Rating | |
| Authors | BarbeBleue, leumumas, cat0town |
| Genre | Action |
| Tags | asymetric, contest, hackn-slash, Local multiplayer, prototype, Real time strategy, rts, ubisoft-game-lab |
| Average session | A few minutes |
| Languages | English |
| Inputs | Gamepad (any) |
| Multiplayer | Local multiplayer |
| Player count | 1 - 2 |